Beth over at NaturalMommy posted on her blog that she's rethinking some of her makeup and skin care shopping as of late. I left a few lengthy comments over there but also wanted to discuss this on my blog. I've already expressed what I see as some of the problems of working the CVS system – the tempation to obtain products that really aren't good for you or for the environment, just because they're free.
Basically Beth was asking for other natural mommas to share their tips for getting pretty on a budget – and using natural and safer products all the while. This can be a challenge. Personally I hate spending money on beauty stuff, so I do a combination of things to get cute on a budget including: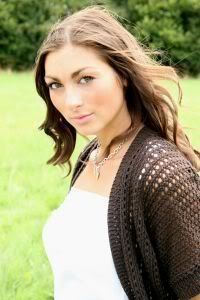 1) Just plain using less stuff to begin with (a lot of skin care stuff is unnecessary and overkill). Most beauty experts agree that noone needs toner, for example. You need a gentle cleanser (only once a day, at night. Splashing your face with water in the morning is sufficient) and a moisturizer, preferably with sunscreen.
Washing your hair less (or skipping the shampoo altogether) works too. I have very thick, coarse, wavy/curly hair and only shampoo once every 4 days. Any more than that and I resemble a brunette Brillo pad. Or Simba with his finger stuck in a socket. And the styling product I use is a little bit of moisturizer in my hands mixed with a tiny bit of styling gel. I learned this trick years ago and it works great for my hair texture.
When it comes to the kids, I never used soap on their skin at all when they were babies. Ever. Water is sufficient to clean a baby's skin. As they got older, Dr. Bronner's was my friend. The stuff goes a LONG way. I dilute! dilute! mine just like it says on the bottle.
I never needed diaper rash cream because my kids didn't get rashes because if they even looked rashy I just took the diaper off or loosely pinned on a prefold and it cleared up the same day.
2) Making my own or using really simple ingredients for skin care. For instance olive oil for a makeup remover and moisturizer. And sugar or salt scrubs to scrub my body, and baking soda to exfoliate my face. Oh and making my own homemade tooth powder. (which my Dentist approves, sans the cinnamon!) Here are some more of my cheap green beauty tips and natural skin care recipes.
One thing that surprised me was the Pollyanna attitude of some of the other commenters. Perhaps they don't realize that cosmetics and personal care products aren't regulated the way that the food supply is.  Manufacturers can put pretty much whatever they want in makeup and skin care products without anyone looking over their shoulder. They don't have to prove the safety of their products.
Putting our head in the sand about stuff we slather on our bodies isn't smart. We take care to eat well – why would we pay less attention to what we rub in and on our skin, the body's largest organ and the immune system's first line of defense? To pretend that everything in the marketplace is safe is not smart. As an example, women in my mother's generation thought they were doing the right thing by applying talc to their baby's tushies. Now we know that talc can cause cancer. If we can easily make a safer choice, why wouldn't we?
One good place to search for safer products is the Safe Cosmetics Database. Searching through the website, I've found that some of the data needs to be taken with a grain of salt. For example, some of the Burt's Bees products get poor ratings, but upon closer inspection, it appears that the ingredients in question (like sodium borate or castor oil) are only harmful or toxic in very large amounts. Still, it's a good place to start.
How do you get pretty on a tight budget – while still using natural ingredients?