Bang.
June 13, 2008
I decided I had to do something different with my hair.
Most of the pics you see of me around the Internet are me with a rather short 'do, but I've been growing my hair out for about a year. So I'm a teensy bit bored, and was tired of having no peripheral vision (thick hair).
So I decided to get some bangs. After Twittering about it and getting some feedback, I went for it.
Here is a before shot.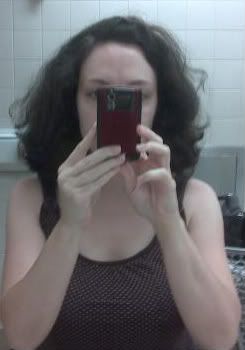 Taken in a public restroom. Yeah, I'm classy like that.
And here is a "during" shot.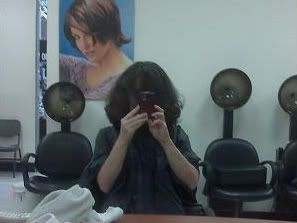 Told you I had a lot of hair. I could have auditioned for Cousin It. (Remember Addams Family?)
And finally, the After.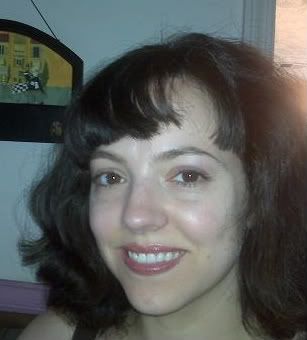 So.
What you think?
More Posts By Carrie:
Comments