November 13, 2008 | 3 Comments
Elizabeth M. is our Blueberry Minky diaper winner! (Your diaper is on its way today Elizabeth.)
This time I'm giving away two prizes. Be sure to let me know which prize you want in your comment. (You can enter for both prizes, but will have to leave two comments in order to do so.)
#1 - A copy of LaTara HamYing's "Transitioning Your Family with Ease" ebook from Vegan Family Living
#2 - 1 yr. subscription to Secular Homeschooling magazine
Deadline is Saturday, November 15 at midnight EDT.
November 4, 2008 | 20 Comments
This week's show will be delayed a bit due to technical difficulties.
Last week I was sick with a cough and sore throat, and I went camping for a long weekend. I guess the cold air and smoke from the campfire were a bit too much and I find myself squeaking, squawking and whispering.
But I didn't want to wait any longer to announce the winner of the Play Silks. Lydia Bower look for an email from me.
Next prize up for grabs is a beautiful Blueberry "Minky" diaper. This is a plush one size pocket diaper that fastens with snaps and velcro. It comes with a hemp/microfiber insert.
Just leave a comment before Friday, November 7 at midnight (eastern time)!
October 17, 2008 | 5 Comments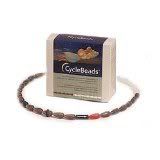 Today's giveaway is a set of Cycle Beads.
Cycle Beads
are an easy to use, totally natural tool that makes it much easier to use natural family planning to predict ovulation and either prevent or plan a pregnancy.
The creator of Cycle Beads is going to be a guest on the show in a few weeks so please stay tuned for that.
The second giveaway item is the Land Gift Set by EarthWiseKids. It contains a book, organic cotton t-shirt, and jute gift bag.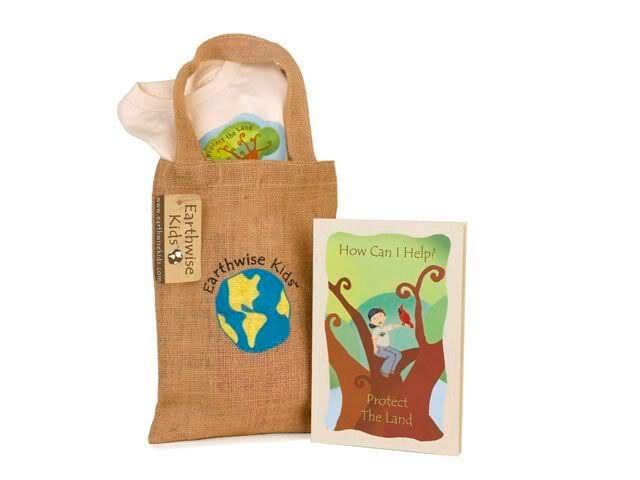 Leave a comment before Sunday at midnight (eastern) to enter!
Be sure to specify which item you want.
October 11, 2008 | 137 Comments
This is a review and giveaway by new guest blogger Leslie Quigley. Thanks Leslie for the great offer and for telling us about these awesome skin care products.
*Attention- Giveaway at the end of this post!!!**
Recently, I had the opportunity to review Miessence products through Erin Ely.
Miessence Certified Organic products are certified with the highest international food standards!! All of their products are certified organic and do not include GMO's.
What is a GMO? Otherwise known as a genetically modified organism (GMO) it's a plant, animal or microorganism whose genetic code has been altered (subtracted from, or added to either the same species or a different species) in order to give it characteristics that it does not have naturally.
Knowing these products are not genetically altered is such a great relief especially when you're dealing with skin- which is the largest organ of the human body! When these products arrived at my door I was thrilled. Each of these goods are very unique.
For starters, I used the Skin Care Pack- which included the Balancing Cleanser, Balancing Skin Conditioner and Balancing Moisturizer. The Balancing Cleanser works very well in removing the dirt and makeup. It leaves your skin feeling refreshed. I've used a lot of skin cleanser's and what I really like about it was the aromatherapy (orange peel oil, ylang ylang, calendula & marshmallow) that went straight into my senses after using it. My face really felt clean and I felt like a new gal!
Next up, was the Balancing Skin Conditioner which is so gratifying because it feels so smooth up against your face, throat or decollete' (chest). With 200 applications @ 3 pumps per application you won't be disatisfied. I think out of the three this one I enjoyed most. I like to think of all the great organic vitamins and plant extracts that are nourishing my skin.
After you're face is glowing and you feel like a new woman, there's just one last step! Us woman love facial products and we want to know our skin is going to look as good as it did at 30 when we're 50. So, in order to do so you have to have the right moisturizer that will prevent free radicals and moisture loss (which BTW causes wrinkling!!!).
Upon application, this soft and smooth moisturizer, feels like everything is complete! I tend to have oily skin and a few breakouts and I felt that this Skin Care Pack really packed a great non-toxic punch and kept my breakouts at bay. Plus, I noticed my skin wasn't as oily as it would be.
Using products that do not contain chemicals makes you feel good about yourself. Not only that; you know you're health isn't being jeopardized. There are so many over the counter products that contain ugly chemicals that can alter our systems and yet the FDA still continues to allow them. With Miessence products you don't have that worry.
I also tried their shampoo and conditioner. Both of which worked well. The shampoo, does take a little more than the standard shampoo's, to lather up. Once my hair lathered up, it worked fine. Their Mint Toothpaste works really well leaving your mouth feeling fresh and clean. I must admit, that during my initial brushing…I was thrown off by a bit by the sea salt granules but it was nothing major! The salt and soda combination cleaned up the pearly whites nicely and not to mention freshens your breath.
My two absolute favorites were the Jaffa Lip Balm and the Tahitian Breeze Roll-On Deodorant!! I've always been into chapstick- it goes way back when I was in Jr. High…I'd always have a Bonnie Bell, Dr. Pepper or Grape flavored tube in my backpocket. It was an addiction. I was always rubbing the stuff across my lips.
As I grew up and learned more about natural products, I realized that it was full of toxic crud and I threw them all away and started using natural versions. I have a new collection of natural chapsticks because I still LOVE to keep my lips feeling soft. There's also something about being able to roll your lips back and forth without getting stuck and being dry. I think you all can agree on this one! Just feels right.
When I first put the Jaffa Lip Balm on my lips it was PURE HEAVEN. The smell, the taste (yes, I did lick my lips and so did my son…LOL!) and the feel was absolutely what I look for in a lip balm. I mean c'mon, with ingredients like cocoa butter, avocado oils, sweet orange essential oil, and vanilla… it's lip bliss!! I'm so sad too- because I LOST my tube…it was a tragic day. I'm hoping it'll show up at some point. In any case, if you're like me and love soft, silky lips then you should order some fast.
Okay, so here's a personal secret…shhh!!! I have the sweaty pits syndrome…there I said it! I've heard you can get botox to fix the issue but are you kidding me? HECK NO!!! I don't find that to be a suitable solution, AT ALL.
I've dealt with the problem for a long time and before I was into the natural way I was prescribed a medicine for it. All along I never liked the idea of putting a pure solution of ALUMINUM CHLORIDE under my arms. I finally stopped using it one day and vowed I would cope with natural products-Including putting tissue under my arms to capture the release.
I've tried it all- but Miessence deodorant comes out on top. It works!!! If it works for this "Sweaty Betty" then it will work nicely for those without my problem! It smells great and on my bad days I've had to roll-on twice. No big deal.
It's strong scented upon application with citrus and bergamont notes but calms and keeps you dry once it's been applied. Best of all, it's ORGANIC- and most of the natural deodorants I've tried are not organic just chemical free. Huge plus, that's for sure!!! I've had it a couple months now and it's still half-full! Wow.
Last but certainly not least, I received a sample packet of their moisturizing lotion- great stuff too! Goes along way and provides just the right amount of moisture.
Overall, Miessence is QUALITY at it's finest and I would definitely recommend these products. I mean, really…with ingredients so pure you can eat them- what are you waiting for?
** Now for the fun part!! Your chance to WIN the Jaffa Lip Balm & Tahitian Breeze Roll-On Deodorant!!!
Simply, leave me comment telling me what Miessence product you'd like to try (other than the ones mentioned).
Pls. leave a valid email address with your comment.
Contest ends OCTOBER 16TH, 2008! Winner will be announced on the 17th!
*** The winner of this giveaway is Veronica G.!!! Congrats.

Thanks to all those who entered.
October 10, 2008 | 17 Comments
Ladies th
e 30 minute homeschooling consultation and book is still available here!

3 more awesome gifts up for grabs, sponsored by Jody McLaughlin of Compleat Mother magazine.
Birth

Joy

and Raspberry Leaves DVD (learn more about this video here.)
Your Body, Your

Birth

CD by Lynn Griesemer, a previous guest on the show.
… and the book Honoring Our Cycles: A Natural Family Planning Workbook

To win, leave a comment and let me know which item you want before Saturday, October 11 at midnight eastern time.
October 9, 2008 | 6 Comments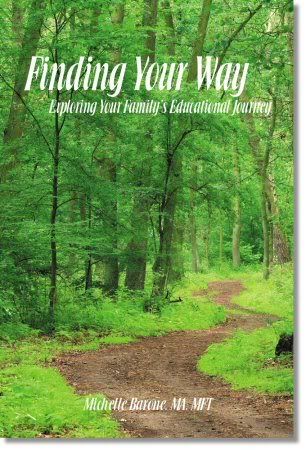 Today's giveaway is a copy of Michelle Barone's "Finding Your Way - Exploring Your Family's Educational Journey".
Michelle is also offering a free 30 minute consultation.  Michelle Barone is a family therapist and teacher and you can learn more about her here.
Incidentally Michelle is going to be a guest on the show in a few weeks so listen for that.
The winner of the Compleat Mother subscription is:
(Drum Roll Please!)
Leslie aka La Mama Naturale
(Leslie please email me at clauth@gmail.com to redeem your subscription.)
To win the book and free homeschooling consultation, leave a comment below.
July 10, 2008 | 38 Comments
Want to win a free subscription to KIWI, the magazine for growing families the natural way?
Here's what you do:
Leave a comment below. The deadline is Sunday, July 13 at 10 P.M. Eastern.
That's it! One commenter will be randomly chosen and their name will be announced on next week's show!
February 15, 2008 | 3 Comments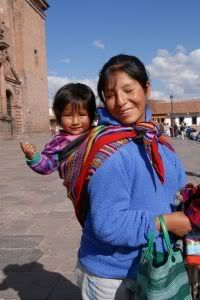 Well I just spent the last ten minutes learning that there is no Spanish word for blog.
I was going to get all fancy and name this post "blogging for chocolate" in Espanol, but that's a little hard to do when you:
1) had about 15 minutes of Spanish class in 7th grade and
2) there's no word for it anyway!
Well, I'm sure the cool babywearing mom on the left would know how to say it. Maybe it's something like "online journal" or "website diary" or something. And I found that picture at stock.xchng and have been waiting for just the right post to publish it in! Yea me.
And you know the best hot chocolate has a little cayenne pepper in it? Same for chili (served up with a little cocoa powder in it, that is).
But I don't know the Spanish word for blog, so, this post is simply titled "plain chocolate".
Here goes.
Show that inspired this post: Marie Ynami's show with yours truly at Mommy Community
100 words: Marie was a sweetie and invited me to talk about my Ultimate 365 Salad Cookbook.
Which, incidentally, has at least 5 Mexican/Latin inspired dishes. Including Mexican Green Bean Salad. And Mexican Beef Salad. And Jicama Cole Slaw. And California Chicken Salad featuring tomatillo. Say it with me. TOE-MAAAHH-TEEEE-YO. And Mexican Pasta Salad. And other recipes featuring Spanish olives.
So, go buy it. Ahora!
Link to Moms Talk Radio
February 14, 2008 | Leave a Comment
LaTara of Vegan Family Living talked about soul food on her show last week.
I grew up eating soul food like black eyed peas and collard greens, fried chicken, sweet potato casserole, squash casserole (one of my favorite foods in the world), fried okra, cornbread and dressing, pinto beans, with chow chow on the side….. mostly I got these delicacies at my Grandmother's house (my Mom was a great cook but she's from out west, she didn't cook "Southern" so much).
A lot of these dishes are actually quite healthy. Southerners like my Grandparents ate a lot of vegetables and beans. People make fun of Southerners because of the way they eat, but most of the older people I know who ate bacon with breakfast every morning were eating vegetables they had grown themselves in their gardens, meat they raised by hand, eggs from chickens that were pets. In my opinion their diet was far superior to a lot of people's today. They also worked very hard and burned off all that fat.
I am amazed that LaTara can make vegan "fried chicken"! But, I'm probably never going to eat chitterlings.
February 14, 2008 | 2 Comments
All this talk of chocolate reminded me about my raw chocolate candy recipe that Tiffany Washko asked for last week. These snacks are yummy for anyone, but if you or your child is sensitive to wheat, they're flourless too!
Raw Chocolate Candy 
1 cup cashews, chopped fine
1 cup almonds, chopped fine
1/2 cup raw honey
1/2 carob (you can also use cocoa if you prefer)
1 tsp sea salt
1 T. all natural vanilla flavoring
1 cup grated coconut
Warm honey by placing the jar in a bowl of hot water. Mix honey, carob or cocoa, salt and vanilla and mix well. You can either chop the nuts in a food processor or the blender. Process until finely chopped. Add coconut and pulse until blended. Place in bowl and add cocoa mixture, blending well.
Place greased wax or parchment paper on a cookie sheet. Spread mixture on top. Place in refrigerator until firm, typically several hours. Then form into balls, or cut into small squares. You can also use other nuts if you wish.