November 19, 2008 | 2 Comments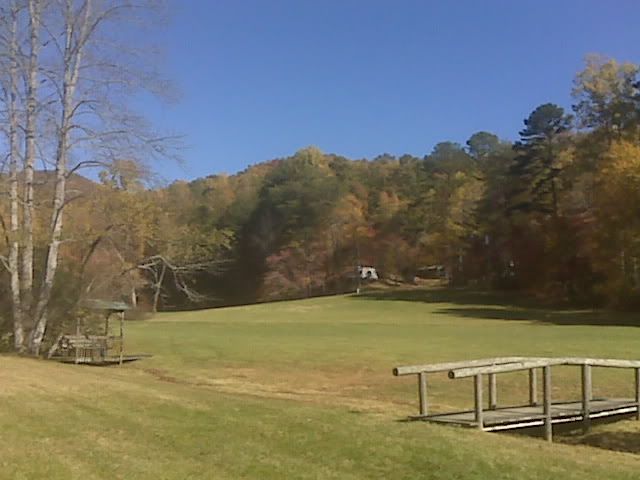 Picturesque beauty

Easing nature … in nature
November 13, 2008 | Leave a Comment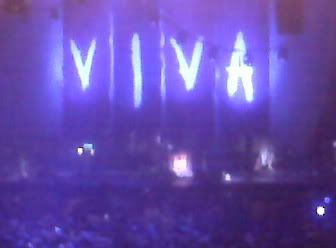 If you haven't been following my Tweets, you might not know what I was up to Tuesday night.
Did you know Coldplay's Viva la Vida holds the record for the most (legal) downloads of any album?
- Courtesy of Ideal Bite
Did you know what Chris Martin's great-great-grandfather invented Daylight Savings Time?
We spotted this guy engaging in some seriously awesome parenting.
Does this guy win Dad of the Year award for taking his baby to a Coldplay show, or what?
Too bad this didn't happen.

Oh, well. There's always next time.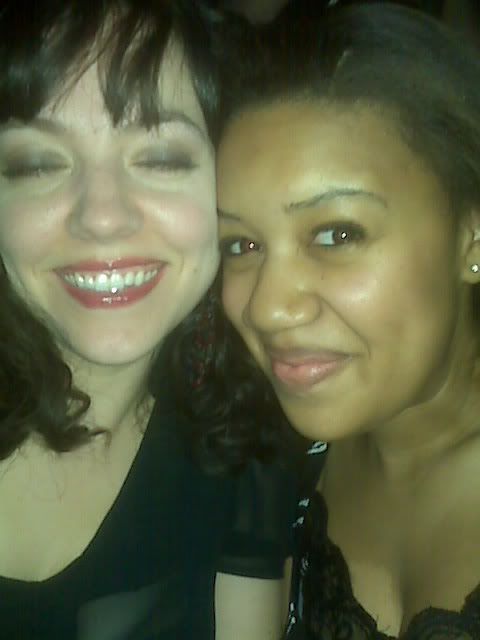 A good time was had by all.
(I'm a little flash phobic and my eyes are closed in all the pics.)
August 9, 2008 | 1 Comment
Yesterday I got a chance to review this bestselling toy by Fat Brain. It's a Melissa & Doug Band In a Box.
First, what I like.
I like for my kids to make noise - especially music.
I recently invested in a piano, and previously an electric guitar and amp, and besides that we have two acoustic guitars and two keyboards. It's pretty important to me that my kids learn to appreciate music and musical training is mandatory in my house.
When we got this in the mail, the kids immediately tore into it and basically played with it off and on all afternoon. I like the minimal packaging - instead of everything being packed in multiple layers of plastic, everything fits neatly into the wooden box for storage.
I've been impressed with Melissa & Doug toys in the past, and this one is no exception. It includes a tambourine, set of maracas, clappers, rhythm sticks, a triangle, and set of small cymbals.
The only disappointment for me was that the same day we got it, my 5 year old daughter ripped a hole in the tambourine. I thought it should have been made of a tougher fabric… but she thought it was a drum and had banged on it with the rhythm stick. Ah, well.
You can learn more about Band in a Box at FatBrainToys. Right now it's on sale for under $14, which is very reasonable.
P.S. - I took pictures of my kids playing with the instruments but none of them turned out because they were so busy, the pics are too blurry to see.
June 18, 2008 | 7 Comments
Carrie is happy today.
Very, very happy.
You see, this arrived on my front porch today.
Viva La Vida
And it reminds me that there are only 5 more months before I will be in the same room with this deliciousness.
Or more specifically, this especially delectable juicy bit of deliciousness:

Photo credit: Eric Giberson
Today is a very good day.
June 13, 2008 | 7 Comments
I decided I had to do something different with my hair.
Most of the pics you see of me around the Internet are me with a rather short 'do, but I've been growing my hair out for about a year. So I'm a teensy bit bored, and was tired of having no peripheral vision (thick hair).
So I decided to get some bangs. After Twittering about it and getting some feedback, I went for it.
Here is a before shot.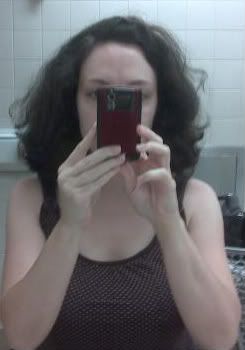 Taken in a public restroom. Yeah, I'm classy like that.
And here is a "during" shot.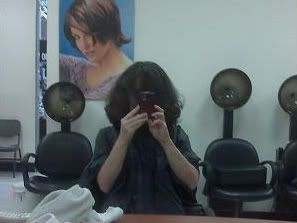 Told you I had a lot of hair. I could have auditioned for Cousin It. (Remember Addams Family?)
And finally, the After.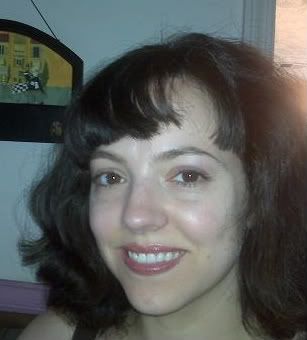 So.
What you think?
April 23, 2008 | 3 Comments
Last month I blogged about having surgery on my foot, and how my efforts to blog something intelligible were interesting to say the least.
Unlike that picture, this actually IS my real foot, about two weeks post-op, minus the bunion.
Notice the lovely bruises - my toes were black and blue and green for weeks.
But now my right foot is almost back to normal. A tiny bit of stiffness and swelling, but nothing bad. And a fetching scar to boot!
Well tomorrow morning I'm having the other (left) foot done, so I'll be out of commission and off the laptop for a few days, but this time I prepared. Gotta love Wordpress with its ability to schedule posts!
I have a guest blogger, Alice from Schmoozins , whose article will be posting tomorrow.
Plus I gave you all two great freebies so you would have something fun and informative to read while I'm spending 3 whole days in bed. Don't you feel sorry for me?
Enjoy your weekend!
March 26, 2007 | Leave a Comment
Have you had a really good laugh lately? Maybe you heard a great line from a movie. (I'm still laughing at some of the lines from The Devil Wears Prada!) Maybe one of the kids did something that tickled your funny bone.
Whatever it was, laughter has the power to turn around a sour mood instantly. Laughter can make the tension just melt away from your body. It can cause a release of the stress you've been carrying for days. The old adage, "Laughter is the best medicine," is true.
You may have heard that a good belly laugh is equivalent to fifteen minutes on an exercise bike. It not only lowers the blood pressure, but it also increases the endorphins in your body and it's a heck of a lot more fun than an hour at the gym!
Make a list of things that make you laugh; maybe it's funny movies, or the antics of the puppy, or thinking about something silly your spouse did once. Even reading a humorous book.
It is important as a Mom to laugh as much and as often as you can. The next time the kids are acting up and you're tempted to shake a finger and be the serious adult, try doing something completely out of character and making everyone laugh. You'll be amazed at how it will stop power struggles instantly.
Perhaps you've used the expression, "One day we will look back on this and laugh." This couldn't be truer than with your life as a Mom.
So try taking a step back and having a good laugh. As you go through your daily routine, find something to laugh about. Laughter can be your secret weapon to beating mommy burnout.
Jen and Carrie
http://www.MommyBurnout.com