TTT: 10 Ways to Earn Amazon Commissions with Your Blog
September 7, 2010
If you're new here, you may want to subscribe to my RSS feed. Thanks for visiting!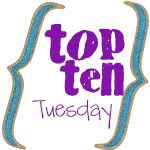 Amazon is one of the largest online retailers and while their affiliate program doesn't pay the highest commissions, it's easy to use and their offerings are vast.
Even if you're not a full time affiliate marketer, you can make money with your mom blog as an Amazon affiliate. In fact, if you plan and create a solid strategy, you can make a nice income as an Amazon affiliate.
Here are ten ways to earn (or increase) your Amazon affiliate commissions.
How to Earn Amazon Commissions With Your Mom Blog
#1  Choose products that interest your target market. You could promote lawn mowers for a hefty commission, but if you talk about mom topics, it's unlikely that that product will convert well. It's tempting to slap an Amazon banner on your website and hope someone will buy, however it rarely works that way. Instead, you need to promote specific products that relate to your blog's main topics.
#2 Take note of trends. What are the bestselling books and products in your niche? Search Amazon's bestsellers and figure out how to integrate them into your content.
#3 Think seasonal. What are people interested in now? Currently it's back to school and other topics that are relevant in early Autumn. How about a Top Ten tips list that mentions some helpful product that can solve a mom's problem? Use your Amazon affiliate link when you mention that product.
#4 Do product reviews. If you've been blogging for any length of time, it's likely that you're being pitched by marketers who want you to review their product. Even if you're paid to do so, why not use an affiliate link when you mention the product (assuming Amazon offers it)? If you really like the product, (and even if you don't- some people will buy the product even if you hated it) , your post will earn you income over and over.
#5 Look around your home. One way to quickly boost your Amazon earnings is to go around your home with a pen and paper. Write down the names of products you use every day and love. Your favorite cloth diaper, a book that's been very helpful to you, your favorite cookbook, even food and cleaning products – then look for these items on Amazon. Commit to publishing a really well written review on these products and link to them frequently in the upcoming weeks and months.
#6  Provide great content. People visit your blog to learn, to solve their problems and to be entertained. Great content can accomplish this and keep people coming back. Instead of just randomly linking to products on Amazon, naturally interweave your affiliate link where appropriate. People will respect you more if they know you're sincere.
photo credit: Sugar Pond
#7 Free ebooks and downloads. Why not collect together some of your best reviews, blog posts, recipes or tips (populated with Amazon affiliate links of course) and offer them as a free download? Some people would rather read and or print an ebook than search through your archives.  It's also a nice incentive for newsletter or RSS subscribers. Some mom bloggers have had great success with gift guides. Try it!
#8 Just Ask! There is nothing wrong with asking your faithful readers to buy through your Amazon link. I always make a point to go to a friend's blog and searching for their Amazon link before I purchase an item. I don't want the commission to be wasted when I could be helping out another mom blogger. Show your Amazon link prominently and remind your readers that they can "tip" you (without costing themselves an extra penny) by buying through your Amazon link.
#9 Test and track. Measure your results. Don't just cut and paste and hope, track which links get high click throughs, conversions and track which banner ads people actually click on. Amazon makes this easy with their affiliate user interface. When you know what your readers are most interested in buying, you can use this information to increase your affiliate income AND it will give you useful info if you decide to create your OWN product to sell.
#10 Book reviews. Last but not least, write great book reviews. Cookbooks, fiction, non-fiction, kid's books, homeschool books, you name it – Moms are readers. Probably every book you've read can be found at Amazon, why not write a monthly book review and provide useful and interesting content to your readers and earn Amazon commissions over and over from that review?
Extra tip for good behavior:
#11 Fundraising. This isn't really a way for YOU to earn money with your Amazon commission, but you might be able to help your local nonprofit group earn easy money by helping them set up an Amazon affiliate id. I did this for a La Leche League group. Every month they earn a little money with no work by simply mentioning to the moms who attend their meetings that they can help out the group by buying through their Amazon link (posted prominently on the group's website).
Amazon.com has been a tidy source of affiliate income for me for several years now. Almost all of my earnings come passively now, from content I wrote months and years ago. It's a nice thing! With a little planning and work, you can earn or grow your Amazon check. (Or direct deposit. Love that!)
Do you have a mom blog? What are your favorite Amazon tips?
More Posts By Carrie:
Comments