Internet Start Up Guide for Moms
May 5, 2010
If you're new here, you may want to subscribe to my RSS feed. Thanks for visiting!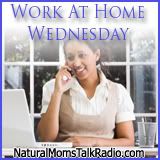 Kelly McCausey (@kellymccausey on Twitter) just announced that her Complete Internet Marketing Moms Start Up Guide is now available as a digital download.
Kelly has been a longtime mentor and online friend of mine. I discovered her Wahm Talk Radio show very early on as I stumbled around the internet looking for ways to earn an income online.
She always has solid, no nonsense and most of all trustworthy advice! If you're interested in learning more about the different ways to earn money using the internet, check out her book.
If you can swing it, I also highly recommend her coaching as well.
Go here to find out more: The Complete Internet Marketing Moms Start Up Guide
More Posts By Carrie:
Comments