My oldest son thinks he is my husband.
I started noticing this phenomenon in the last year. Probably since we've been living on our own, and he is the eldest male in the house.
Exhibit A: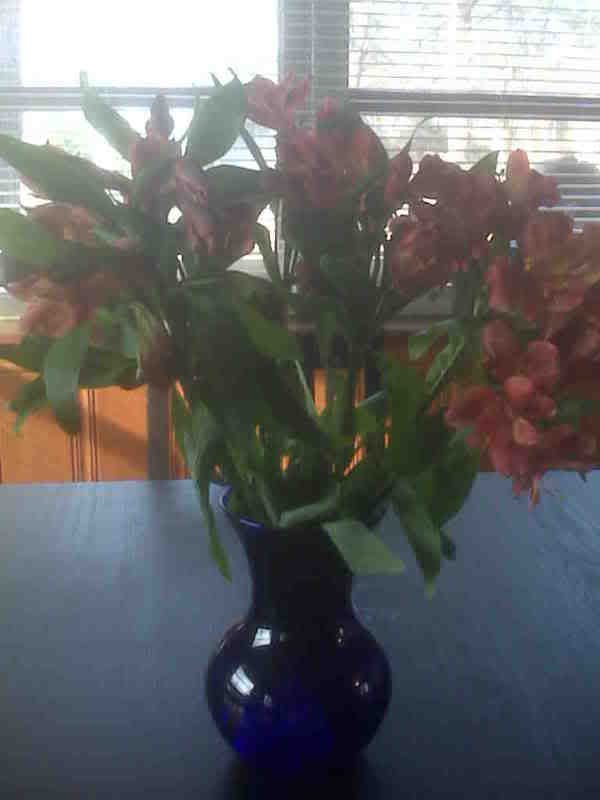 Yes, he brings me flowers.
Purchased with his own money.
Seriously folks, I sometimes have to remind him that he is my child, not my husband.
He tries to discipline his siblings. He refers to them as "the kids".
Meaning, he's not one of them.
He thinks it's hilarious to fart on me in bed.
(And I thought I was divorced and no longer had to endure such treatment?!)
I have to remind him to take care of personal hygiene.
Of course, it's not all bad.
He tells me I look prettier without makeup.
He cooks for me.
He has surprised me by making breakfast before I get up.
He also loves to brew coffee and bring me a cup in bed.
But, he thinks that he can disregard what I say and argue with me.
He pushes my buttons and sometimes, makes me cry (but he won't know it).
He tugs at my heart strings and makes it burst with pride and love too.
And unlike a husband, I can make him sit in the corner when he gets too sassy.