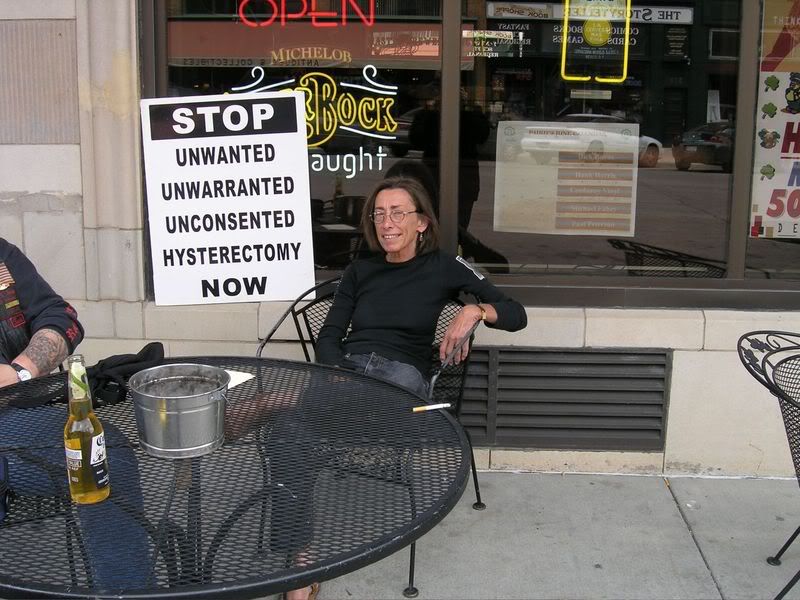 My guest this week is Nora Coffey, president of the Hers Foundation. HERS aims to provide information about the consequences of hysterectomy and educate women about its alternatives. Nora is also the author of The H Word: The diagnostic studies to evaluate symptoms, alternatives in treatment, and coping with the aftereffects of hysterectomy.
This video is a fascinating look at the female anatomy and its invisible functions.
In mid November HERS is hosting a conference here in the Atlanta area. Friday night is a screening of the teleplay Unbecoming.
Points from the Show:
As evidenced by the questions they ask post surgery, many women do not understand the functions of the female organs.
Hysterectomy is the 2nd most commonly performed surgery (after Cesarean section)
The medically accurate term for removal of a woman's ovaries (gonads) is castration
Doctors still falsely tell women that their lives won't change after hysterectomy
The uterus is a hormone responsive sex organ that has structural as well as physiological functions.
The ovaries produce hormones all through a woman's life, and are needed all their life (including post menopause).
The uterus and ovaries play a role in the immune system.
Among common effects of hysterectomy are greater risk of heart attack (3 to 7 times greater)
The average age of hysterectomy was 42 a decade ago and now it is 36. Now, it is not uncommon for teenagers to have hysterectomy.
A woman never needs a hysterectomy for fibroids.
When women experience inevitable problems post hysterectomy are often told by their Doctors that the symptoms are "all in their head".
Post hysterectomy, women will not experience uterine contractions during orgasm, diminishing their sexual experience.
Hysterectomy is a $17 billion dollar annual industry.
Hysterectomy is very rarely warranted. There are usually alternatives.
Some treatment options include myomectomy, fibroid removal surgery
Endometriosis is widely overdiagnosed. An MRI of the pelvis is a better diagnostic tool than exploratory surgery.
Drugs commonly prescribed for endometriosis are very dangerous.
Acupuncture can balance hormones and is good for treating endometriosis. Diet and exercise are also important treatments.
Women who eat a lot of soy products develop more endometrial hyperplasia and endometrial cancer. Soy stimulates an abnormally high amount of estrogen in the body.
Standard Podcast
Play Now
|
Play in Popup
|
Download