Nature's Inventory Wellness Oils
October 23, 2008
If you're new here, you may want to subscribe to my RSS feed. Thanks for visiting!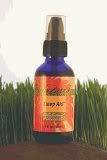 The makers of Nature's Inventory All Natural Wellness Oils
were kind enough to send me several samples of their product line. These are lovely and I thought I would share them with you.
I've been a fan of essential oils for a long time. I first started using them over ten years ago, but it was especially after becoming a mom that I really loved aromatherapy.
I used oils during my pregnancies to help ease the nausea. Peppermint and lemon oil were especially helpful. I kept a drop on a cotton ball under my pillow and in the morning when nausea hit, I would sniff it. The lemon oil I sometimes kept in my purse and I would take a whiff whenever I was out and about and smelled cigarette smoke or someone's skanky perfume.
Lavender was my best friend once the babies came. It was helpful as an analgesic during labor, to calm fussy babies and teething toddlers, and help overstimulated kids settle down into bed. I didn't suffer from PPD, but even the milder blues I got postpartum would probably have been easier to manage if I had known about this oil blend.
What I like about these oils is that they are already blended with the carrier oil. If you want to start using aromatherapy and you go out and buy a book on the subject, you'll find that most of the recipes call for several oils plus the carrier oil. These oil blends make things easier and more affordable because you can simply shop according to your current need and for around $10 you can get exactly what you need all in one bottle.
My Grandmother now has the Night Time Leg Calm Wellness Oil
. I haven't heard from her yet whether it's helping her restless legs syndrome, but it's got to be better than the prescription medication she's taking that doesn't work.
I've been using the Happy Wellness Oil
as a mood elevator. Thankfully I've only had to use it once or twice in the last month but it is very soothing! After I moved I had sore muscles for a few days and rubbed the Back Soothe oil on my aching arms. It was lovely. I even got to use the Calm formula on my youngest daughter after she had a bad fall and scraped up her elbows and knees badly.
In all, Nature's Inventory offers over 100 formulas for adults, babies, pregnancy, emotional wellbeing, beauty and even pets. They are made from organic, therapeutic grade (not cheap oils) essential oils and can be used "straight up" out of the bottle. They are vegan.
You can go directly to the Natures Inventory site to learn more.
More Posts By Carrie:
Comments