EcoWednesday – Saving Ink and Paper and Indoor Drying Racks
January 30, 2008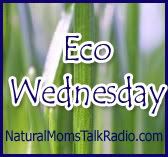 Cool tip from GreenDaily (which is a cool blog to subscribe to, I learn stuff all the time and it's active enough to keep my interest) on saving printer ink as well as paper.
Also wanted to report on my recent IKEA acquisition: the FROST indoor drying rack. Even though I hang all the laundry on a clothesline outside, I still wanted a couple of these to use inside on rainy days. We've also had some days lately that were really cold, and my hands start to hurt and my nails turn blue while hanging wet laundry, which isn't fun. I thought these would be a great solution.
I LOVE them. Firstly, the price is RIGHT honey. I paid more for a cheap wooden one at Target that falls over when you walk past it and doesn't hold even a half load of laundry. The Frost holds TWO LOADS. I couldn't believe how much laundry I could hang on it for the space it takes up!
At 16.99 each they're a great deal.
More Posts By Carrie:
Comments