To Think, Perchance to Blog
December 19, 2008
If you're new here, you may want to subscribe to my RSS feed. Thanks for visiting!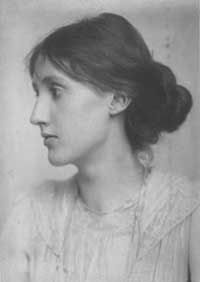 I've long been fascinated by Virginia Woolf.
It was she who said,
" … a woman must have money and a room of her own if she is to write…"
I would add to that that a woman must have quiet in order to blog.
Maybe that's what she meant by a room of her own.
A room with a shut door.
And the money would come in handy to pay the servants to mind the children.
Also leading to quiet.
I'll skip the cigarettes, but good strong coffee helps too.
I've been a little quiet in the last two weeks on this and my business blog too.
Mostly due to lack of quiet.
But today the children are with their Father and I'm in my room away from home, Starbucks. And the hot bitter caramel flavor of the coffee seems to waken my brain.
And I remember that I have something to say.
For those of you who blog with children underfoot, how do you do it? I would love to hear more.
When you're barely offered 10 seconds of silence at a time (hardly enough to finish a sentence in your own mind, much less put something beneficial, witty or otherwise readworthy onto the internet), how do you push out blog posts?
Do share.
photo credit: Wikipedia
More Posts By Carrie:
Comments