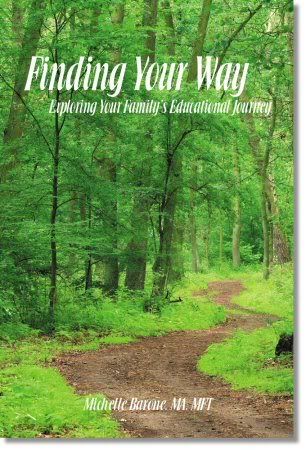 Today's giveaway is a copy of Michelle Barone's "Finding Your Way – Exploring Your Family's Educational Journey".
Michelle is also offering a free 30 minute consultation.  Michelle Barone is a family therapist and teacher and you can learn more about her here.
Incidentally Michelle is going to be a guest on the show in a few weeks so listen for that.
The winner of the Compleat Mother subscription is:
(Drum Roll Please!)
Leslie aka La Mama Naturale
(Leslie please email me at clauth@gmail.com to redeem your subscription.)
To win the book and free homeschooling consultation, leave a comment below.